Back To Menu
FALL 2021 SIGNATURE COCKTAILS
$10
Civic Salty Dog!
$1 of every Salty Dog ordered will be donated to the Worcester Animal Rescue League thanks to Tito's Handmade Vodka!

Tito's Handmade Vodka, Mathilde peche, grapefruit juice, local maple syrup, fresh thyme, sea salt
Have you tried this item? Pop it!
Help other diners know what to expect by sharing your experience.
Photo Gallery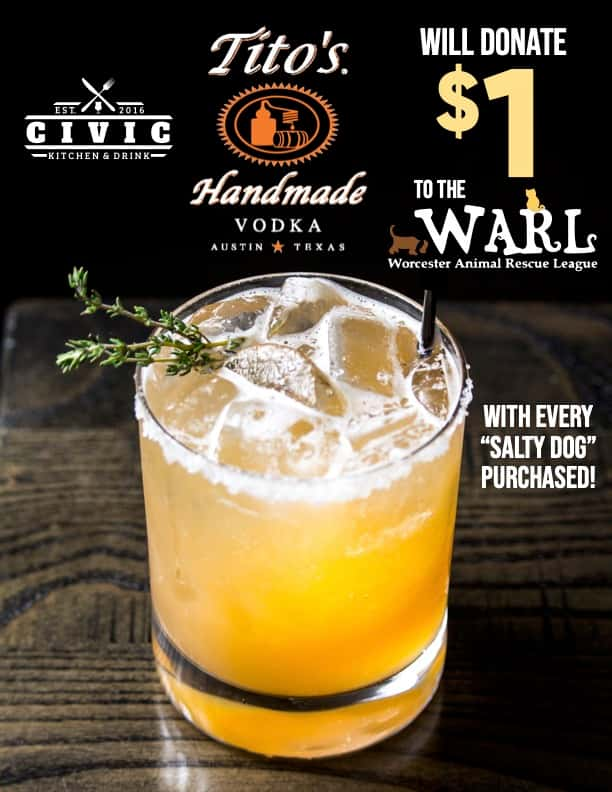 Back To Menu
FALL 2021 SIGNATURE COCKTAILS
$10
Civic Salty Dog!
$1 of every Salty Dog ordered will be donated to the Worcester Animal Rescue League thanks to Tito's Handmade Vodka!

Tito's Handmade Vodka, Mathilde peche, grapefruit juice, local maple syrup, fresh thyme, sea salt
Back To Menu